A Big Night at BAMMA for Next Generation Northern Ireland
Next Generation Northern Ireland could record the most successful night in the history of the gym next weekend at BAMMA 26.
Leading the line for the Ballymena gym, Andy 'Taz' Young will look to dethrone Rany Saadeh as the German tries to defend his flyweight title for the second time. According to the Next Gen man, his date at the 3 Arena is the most important fight of his life.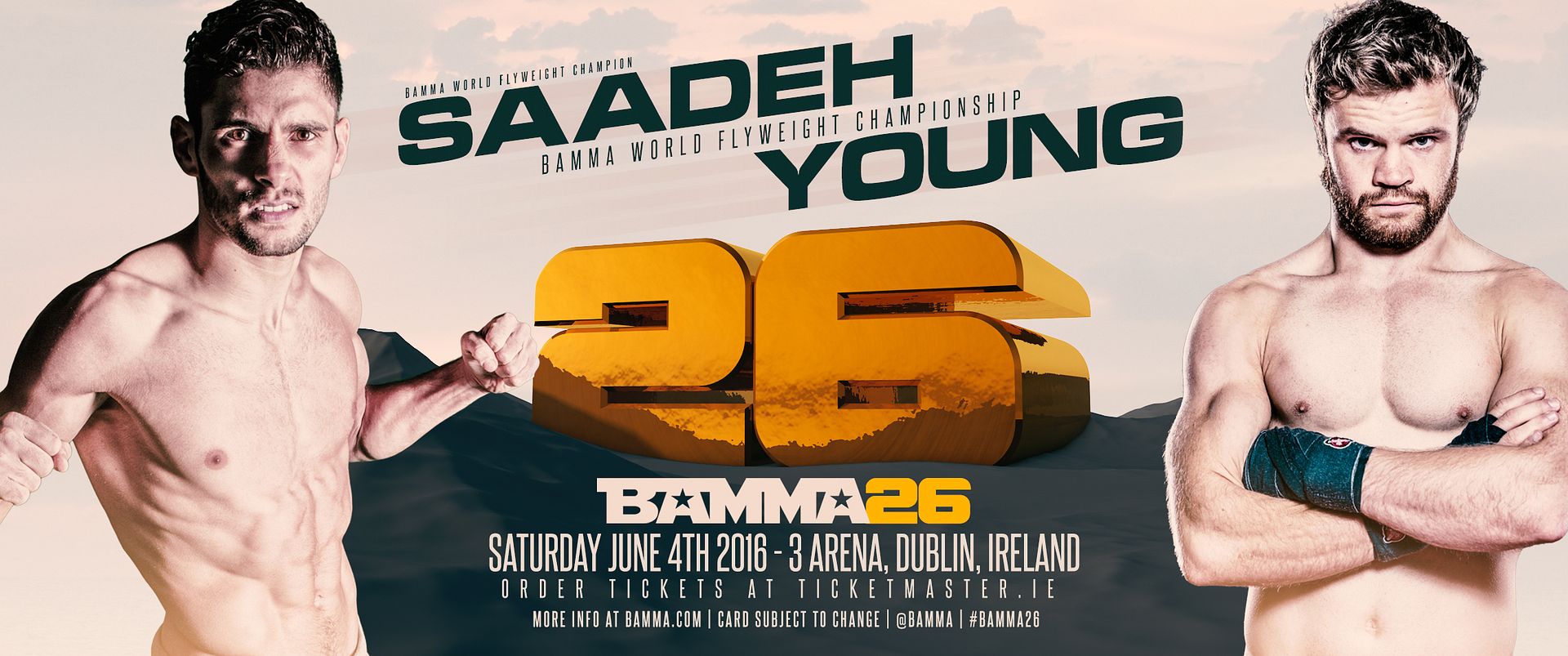 "This is definitely the biggest fight of my career without a doubt, but I don't feel any added pressure ahead of it," explained Young. "I'm in a state of mind now where I'm just grateful to be competing. All these opportunities are great, but I don't let it stress me out.
"I'm excited about it now. I'm fighting in the co-main event and that's another amazing thing to enjoy."
Young has made a bit of a habit of winning titles of late. In his last three outings, he successfully obtained three belts. The Down man knows that his last championship outings will have him readied more than ever for the 23-year-old on Saturday night.
"When you're fighting for a title and you're in a position where you can win a belt there is definitely a change in mindset. You push yourself even harder. With the situation I've been in lately, it would feel strange not to be fighting for a title."
The wins have ushered in one of the most consistent winning spells of Young's career. For the multi-promotion champion, his improved form is down to him finally competing against people the same size as him.
"Once I was able to start fighting guys my own size I've seen big improvements in myself. Everything seems to be clicking into place.
"When I was fighting at bantamweight, I could be fighting guys that were nearly six foot tall. In a situation like that, it's very hard to put a stamp on a performance. I'd have to be tactical and take my opponent down, so it's a lot different at flyweight.
"I'd much rather stand with my opponents and try to pick them apart on the feet and eventually look for the knockout."
Public opinion on BAMMA flyweight champion Saadeh has been split down the middle. While some consider the German one of the greatest European prospects in the game at the moment, others believe he still has a lot of holes in his game.
Young has noticed a new swagger to Saadeh as he sits at the top of the division but he is confident that he can knock him down a peg or two at the 3 Arena next Saturday night.
"I've never worried about him at all. The first time I saw him fighting I thought he was good, but I could see a lot of holes in his game.
"I don't think he has a good chin, I don't think that he's been tested. The only person he's fought that I've considered being really good was Pietro Menga, and he beat him. Shaj Haque fought him in his last fight and he dropped him with a jab.
"Obviously, he's the champ and he deserves respect, but I just don't think he's as great as he says he is. He's getting very cocky and arrogant now too, so it will be nice to knock him back a peg or two.
"He's going to realize he's not as good as he thinks he is after this fight."
Although Alan 'The Apprentice' Philpott opted to prepare for his Lonsdale bantamweight title defense against Aaron Blackwell in Liverpool, he believes the time he spent away from Ballymena has him more focused than ever.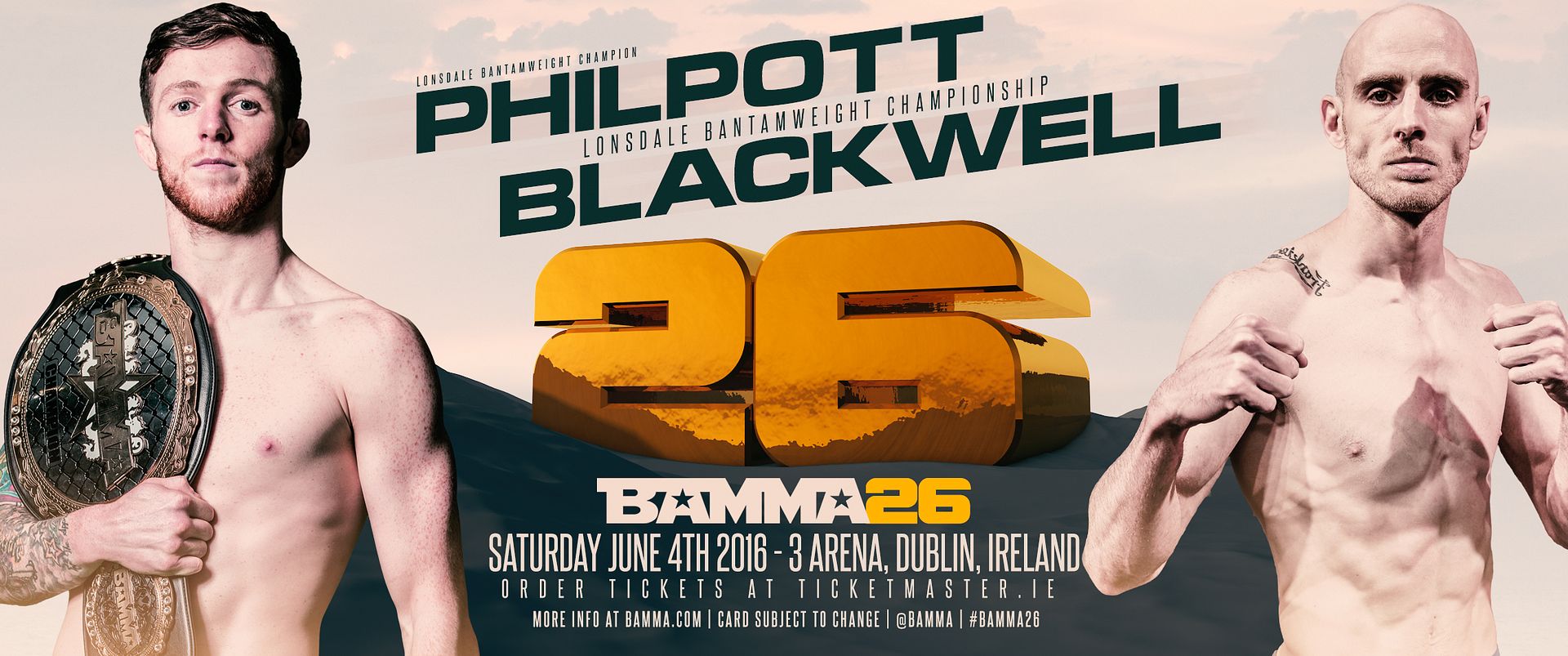 "It's been like a big reset," he said. "I've been over here for about four weeks and I've just been able to completely dedicate everything to this camp. When I'm not training I don't have any other distractions. The guys have all been great over here and it's just been a very smooth camp. Everything is coming together perfectly.
"I came over here with nothing and everybody over here helped me out. Rodney and the guys back home have been a massive help too. I just feel like everything is coming together to put on a brilliant performance."
The experienced 23-year-old may believe that his opponent Aaron Blackwell is not worthy of a shot at his belt, but the English veteran's goading has a hit a nerve with 'The Apprentice'.
"He's just happy to be getting the recognition of fighting for a belt. He's been at this for years and his biggest claim to fame is getting beaten by Terry Etim and Brad Pickett.
"He's a decent fighter, but when you consider how long he's been in this game he's done nothing. The only reason anyone cares about him now is because he's fighting me.
"Things have got personal with him bringing my dead grandfather up in the lead up to this fight, but I'm going to use that as fire when we get in there. He's going to realize he's made a big mistake on September 10."
According to Philpott, there is a multitude of fighters that should have got a crack at the title ahead of Blackwell.
"I don't these he's worthy of a title shot," claimed Philpott. "I can think of so many names that deserve it ahead of this guy. His last two wins have come against two guys that have three wins between them and about thirty losses.
"He's facing someone on a completely different level. He thinks I'm just some guy with a big mouth, but anytime he's fought an opponent of a decent caliber he's lost. That exactly what's going to happen when we fight."
While Philpott and Young will look to head back up North with gold on Saturday night, the team also boasts three young guns that are keen to make a big impression on the card.
Rhys McKee is one of the most exciting prospects on the island. After dispatching Irish veteran John Redmond in his professional debut, in a weight class three divisions heavier than he usually competes at, 'Skeletor' will look to add a fourth win to his impressive unbeaten record when he meets striking standout Tommy McCafferty.
Mark Andrew had the Irish scene buzzing when he debuted as a pro alongside McKee, the Next Gen young gun impressed with a submission of another veteran pro, Sean Tobin. Although he picked up a loss in his next outing against one of the most highly touted pros in Ireland, Dylan Tuke, he will look to bounce back with a win on Saturday night against Blaine O'Driscoll.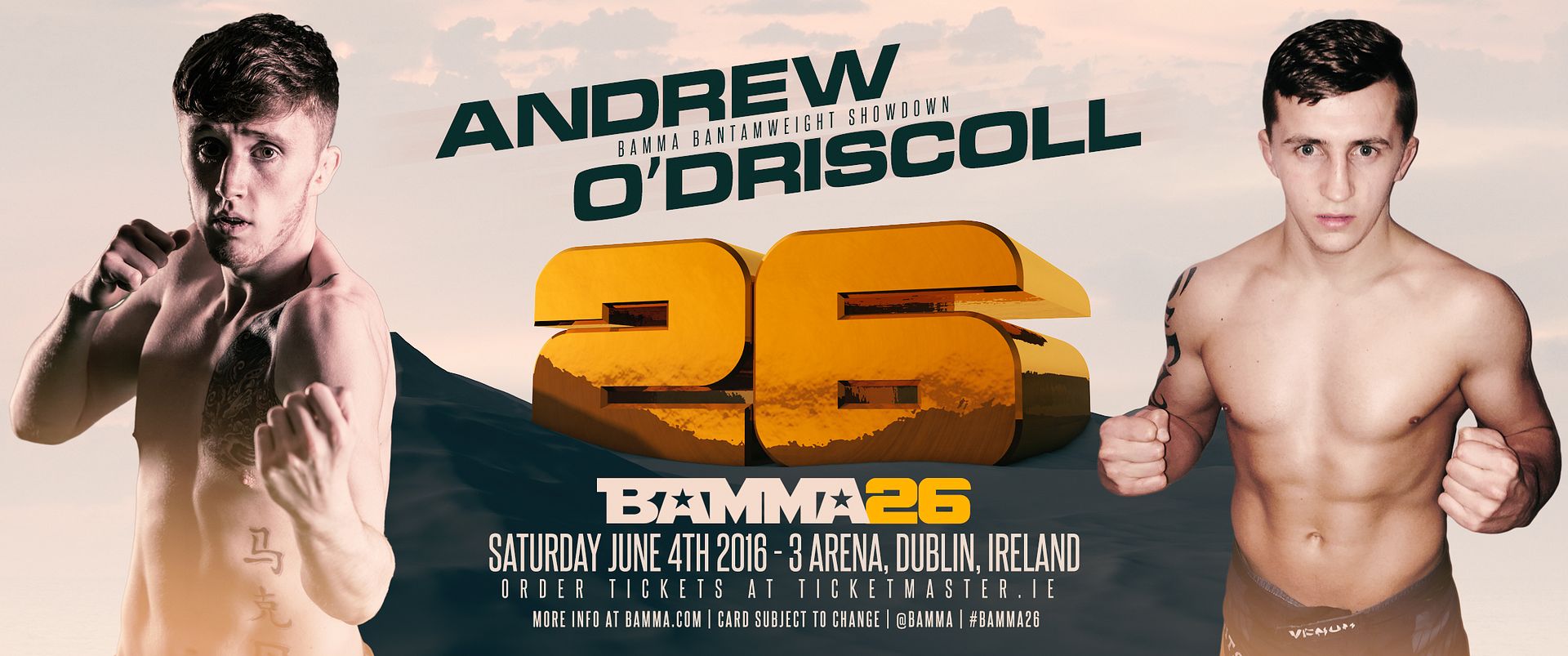 The most entertaining back and forth between opponents has come from John Redmond and Glenn Irvine. The Malahide head coach will welcome Irvine to the professional ranks on the night. 'Johnny Jitzu' is one of the most experienced fighters on the card, and having recently claimed a win, he will be more confident that ever ahead of his meeting with the middleweight.
"This is a really exciting time for the whole team," said Young. "We're all giving each other a lot of help, It's been fun preparing together. As they say, 'iron sharpens iron' and we're all feeling 100%.
"We're all looking to put in the best performances of our lives and we're looking forward to the celebrations after the fight after putting in such hard work," he laughed.
Philpott added:
"We're ready to open everyone's eyes and show everybody that we can steal the show. We always leave everything in the cage, regardless of the show, but right now it just feels like we're ready to make a big statement at BAMMA."
Young believes that a big outing for the team could push the promotion to stage an event in Belfast, something he believes would go down very well with the masses.
"They've got to do a show up in Belfast. The crowd's here are unbelievable. It would be incredible, and hopefully, if we put a stamp on BAMMA 26 they will consider it for the future."
You can follow Peter Carroll Andy Young, Alan Philpott, Rhys McKee & Mark Andrew on Twitter @PetesyCarroll @AndyTazYoung @AlanPhilpottMMA @RhysMcKee @MarkAndrew95 & @BAMMA